Please fill in the form below, and we will be in touch shortly.
Also join us on social networks
CONTACT IMS : INDUSTRIAL HANDLING SOLUTIONS
From our birth in 1973, to 2023 – 50 years of know-how and of serving industry
An entity of the French group IMS Extension located in Bonneval, Eure-et-Loir (Centre-Val de Loire region), IMS (Inter Manutention Système) is a company of 15 employees that studies, designs, manufactures and assembles its equipment in order to offer a high level of quality and control over its products and services.
A pioneer in Bertin-derived air-cushioned handling technology, and a European promoter of the electric micro pusher-tractor concept, IMS also offers ergonomic solutions for operator workstation fit-out.
Working to reduce the burden of load carrying, IMS offers a cutting-edge range of stair-climber or powered electric dollies, as well as a range of everyday handling support tools.
A team of local employees throughout France, together with the Germany-based IMS sales office, are on hand to support users as well as current and future clients.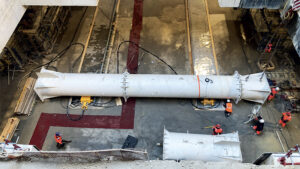 Position loads more easily thanks to air cushions
Then, the air cushion modules can be integrated into existing structures to be transported or, for exceptional handling, they can be placed directly under the load.
The pressure in the air cushion modules is increased until they lift the load and a film of air is established between them and the floor, in order for this process to be established the floor must be smooth and waterproof. (See soil specifications to be obtained by clicking here.)
The load floats on a film of air, almost without friction; it then becomes easy to move and position heavy loads with very little effort and in an omnidirectional manner.
Also, IMS creates electric micro push tractors.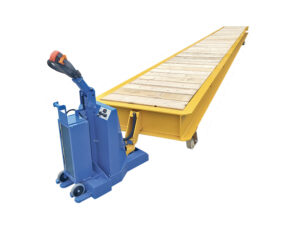 CONTACT IMS :
IMS electric micro push tractors are autonomous, maneuverable, compact and allow effortless handling of rolling loads.
IMS designs micro push tractors for large rolling loads of all types but also reel pushers, for moving cylinders (cable reels, paper reels, vehicle tires), not to mention the electrically propelled motorized drawbar.
The company also offers motorized kits to be integrated into specific existing rolling infrastructures that must be equipped with motorized movement.
IMS Manutention also offers ergonomic workstations.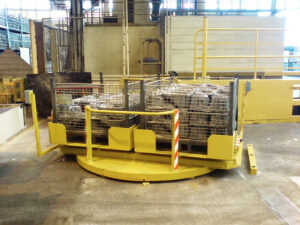 Ergonomic arrangements of operator workstations
IMS creates this equipment with the aim of improving the ergonomics of the operator workstation in order to limit MSDs.
So, to respond to the diversity of industrial environments, IMS provides this equipment with the 4 essential universal movements:
Elevation – leveling a package
Tipping – tilting a package
Rotation – the orientation of a package
Mobility – The movement of a package
Combined Functions: Lift with Rotation – Lift with Tilt – Lift with Tilt and Rotate
Finally, IMS distributes Sano motorized stair lift hand trucks in France.
SANO stair lift trucks, patented technology
IMS distributes SANO stair lift hand trucks for France. IMS ensures a permanent stock of devices and has a spare parts store to meet the needs of our users.
In addition, IMS is also developing its own range of electric hand trucks.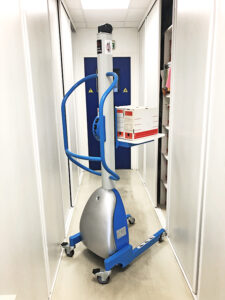 CONTACT IMS :
First of all, IMS (Inter Manutention Système) is a company of 15 employees, spread across France. An IMS sales office is also based in Germany. It is an entity of the French group IMS Extensions located in Bonneval in Eure-et-Loir (Centre-Val de Loire region).
IMS studies, designs, manufactures and assembles its handling equipment with a high level of quality. It masters the development of its products and services: hand trucks, push tractors, ergonomic work stations, handling on air cushions.
She was a pioneer of air cushion handling technology from Bertin.
IMS is a European promoter of the concept of micro electric push tractors. Our company also offers ergonomic solutions for the layout of operator workstations.
Finally, in order to reduce the arduousness of the charging port, IMS offers ranges of electric stair lift trucks. But also motorized hand trucks, overhead cranes, pallet trucks and stackers. We are also developing a range of tools to help with everyday handling.
Handling solutions for industry: IMS air cushion handling hand truck tractor pusher workstation
Workstation arrangements
Our know-how acquired throughout our years of experience serves the ergonomics of the company. In order to facilitate the handling and handling of goods by your staff.
Contact IMS !