This page features our product presentation videos, as well as videos of product applications at customer sites.
SANO electric stair-climber dolly


SANO electric stair-climber dolly presented at Préventica 2021 by Vincent Leguay.
Videos IMS Manutention
Some videos IMS Manutention about our products.
More information below.
IMS designs, manufactures and implements standard or customised omnidirectional, turnkey air-cushioned handling systems on site.
Air cushion modules may be fitted to existing structures for transport purposes; in the case of exceptional handling operations, they may be placed directly under the load.
Pressure in the air cushion modules is increased until they lift the load and an air film is established between them and the floor surface; for this process to succeed, surface must be smooth and watertight. (Click here to see surface specifications.)
The load thus floats on a film of air, with almost no friction; as a consequence, it is easy to moveand position heavy loads with very little effort, and in whatever direction.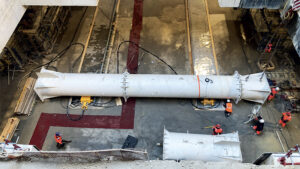 IMS also creates electric micro pusher-tractors.
First, IMS micro pusher-tractors are autonomous, manoeuvrable, and compact, for effortless rolling load handling.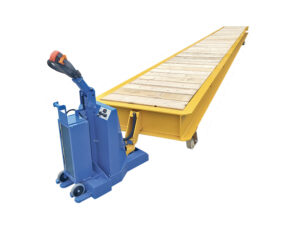 IMS Manutention also offers ergonomic workstations.
IMS specialises in the design and installation of ergonomic operator workstations
Ergonomic operator workstation fit-outs
These options were designed with the aim of improving operator workstation ergonomics, to prevent MSDs.
To address the variety of industrial environments, IMS products accomplish the four essential, universal movements of:
Elevation – lifting a load
Tilting – angling a load
Rotation – orienting a load
Mobility – moving a load
Combined Functions – Elevation with Rotation – Elevation with Tilt – Elevation with Tilt and Rotation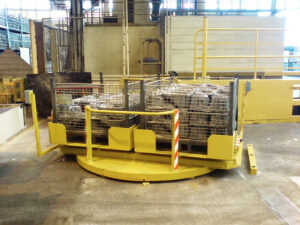 Load carriers distributed or made by IMS.