Load carriers, stair-climber dollies, electric lift dollies by IMS
IMS, a French company based in Bonneval (Eure et Loire) distributes load carriers, stair-climber dollies, electric lift dollies…
IMS offers a range of innovative handling assistance tools for daily load handling needs.
CAPACITY UP TO 150 KG, LIFTING HEIGHT 1550 mm

Equally manoeuvrable in a tight environment, this micro-stacker benefits from motorised lift powered by a rechargeable battery.
Its tray accommodates a variety of loads.
On request, other worker safety tools can be developed by the IMS Design Office.
| OVERALL DIMENSIONS | TRAY | LIFT HEIGHT | HEIGHT RETRACTED | CAPACITY |
| --- | --- | --- | --- | --- |
| | | | | |
| | | | | |
Scroll sideways
to see all specifications
This device benefits from large motorised toothed wheels to facilitate the displacement of heavy loads on difficult terrain or inclined planes.
Ergonomic design; control drawbar is adjustable and foldable.
The DM range dolly can be customised with stabilisers and accessories, for use according to equipment application.
MODELS

DM 300 FOLD

DM 300 FOLD Dolly

Stabiliser (depth x width mm)

Overall dimensions (Height / Width – Depth with bib)

1,200/1,650 x 600 x 440 mm

1,350/1,800 x 600 x 440 mm
Scroll sideways
to see all specifications
Load carriers, stair-climber dollies, electric lift dollies by IMS
Load carriers, stair-climber dollies, electric lift dollies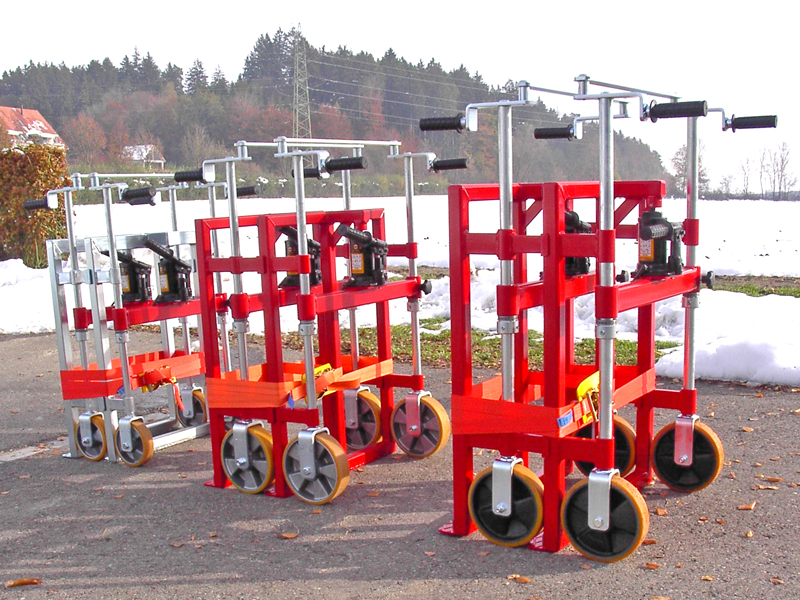 HT RANGE HYDRO-TRANSPORTERS
TWINNED DOLLIES FOR TRANSPORTING CHESTS AND CABINETS
Composed of two independent elements, each fitted with a steerable rolling device, a lifting cylinder and a stabiliser, these two trolleys must be positioned at each end of the load.
A ratchet strap is used to secure the two trolleys with the load, which is thus sandwiched to lift it by means of the trolley cylinders.
The load, thus lifted from the ground, can be transported by means of wheels that can be steered at up to a 90° angle.
MODELS

HT18S

HT30S

HT38S

HT50
Scroll sideways
to see all specifications
A thin lifting membrane (folded width of 29 mm), this lifting cushion is filled either with compressed air (at 8 bar) or water.
When filled with air or water, the membrane inflates and lifts the load.
The IMS MC Range lifting cushion features a rubber envelope embedded in a Kevlar structure, which is ultra-resistant, light, and benefits from a large surface contact area.
Lifting and lowering are smooth and precise.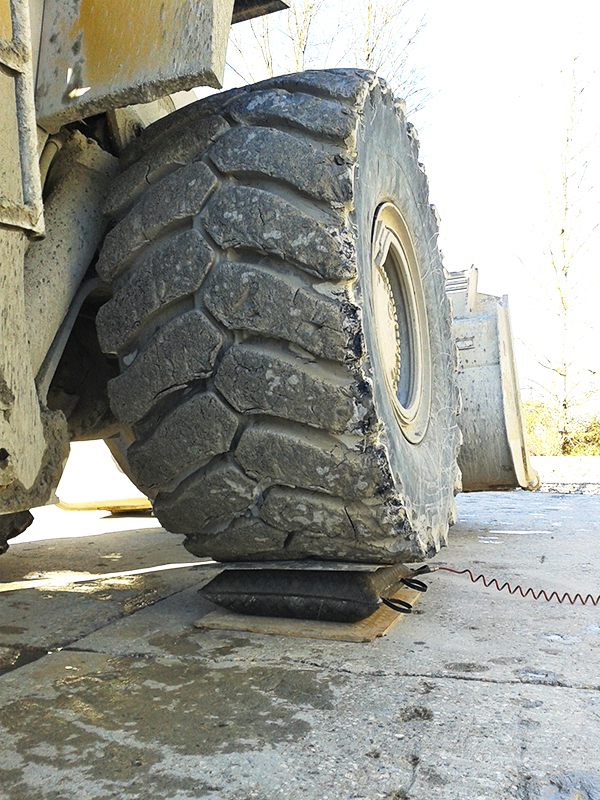 Load carriers, stair-climber dollies, electric lift dollies by IMS