Our company provides services below.
To foster positive customer relations, our company IMS provides its customers with a range of support options.
We offer product demonstrations and equipment trials
To ascertain the suitability of the equipment we provide to our customers, IMS can organise demonstrations in your work environment, or, in the case of equipment requiring more complex logistics, we invite you to perform testing at our BONNEVAL site, where we will be able to simulate the load cases that best suit your applications.
IMS is dedicated to exporting
Our employees in France also speak English and Portuguese. Our sales office located in Cologne is available for German customers.
In-house Design Office
IMS masters the custom design process of its bespoke equipment, with services such as structure calculations, 3D simulation, etc.
After-Sales Service
IMS provides a range of after-sales services to support customers, with fault diagnosis and spare parts selection, and assist customers in equipment maintenance.
Logistics service
IMS delivers equipment and spare parts around the world, whether by road, air, or sea, with specific packaging depending on location.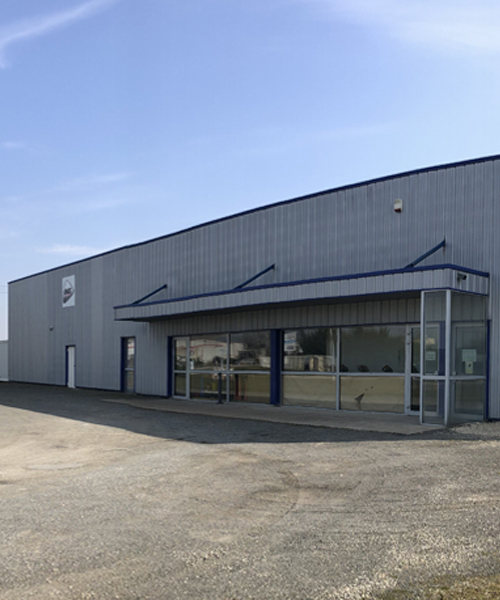 Block
Browse our 4 major handling-specific product families
Our company IMS Manutention
Our company IMS Manutention provides products below. 
IMS designs, manufactures and implements standard or customised omnidirectional, turnkey air-cushioned handling systems on site.
Air cushion modules may be fitted to existing structures for transport purposes; in the case of exceptional handling operations, they may be placed directly under the load.
Pressure in the air cushion modules is increased until they lift the load and an air film is established between them and the floor surface; for this process to succeed, surface must be smooth and watertight. (Click here to see surface specifications.)
The load thus floats on a film of air, with almost no friction; as a consequence, it is easy to moveand position heavy loads with very little effort, and in whatever direction.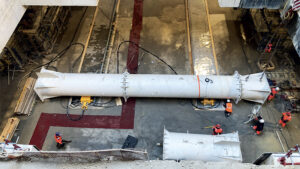 IMS also creates electric micro pusher-tractors.
First, IMS micro pusher-tractors are autonomous, manoeuvrable, and compact, for effortless rolling load handling.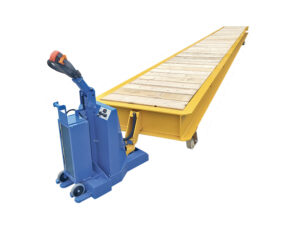 IMS Manutention also offers ergonomic workstations.
IMS specialises in the design and installation of ergonomic operator workstations
Ergonomic operator workstation fit-outs
These options were designed with the aim of improving operator workstation ergonomics, to prevent MSDs.
To address the variety of industrial environments, IMS products accomplish the four essential, universal movements of:
Elevation – lifting a load
Tilting – angling a load
Rotation – orienting a load
Mobility – moving a load
Combined Functions – Elevation with Rotation – Elevation with Tilt – Elevation with Tilt and Rotation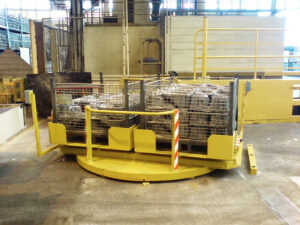 Load carriers distributed or made by IMS.